Trayrace is a minimal Monte Carlo renderer, created with the help of Greg Turk at Georgia Tech as an independent study project for my senior year.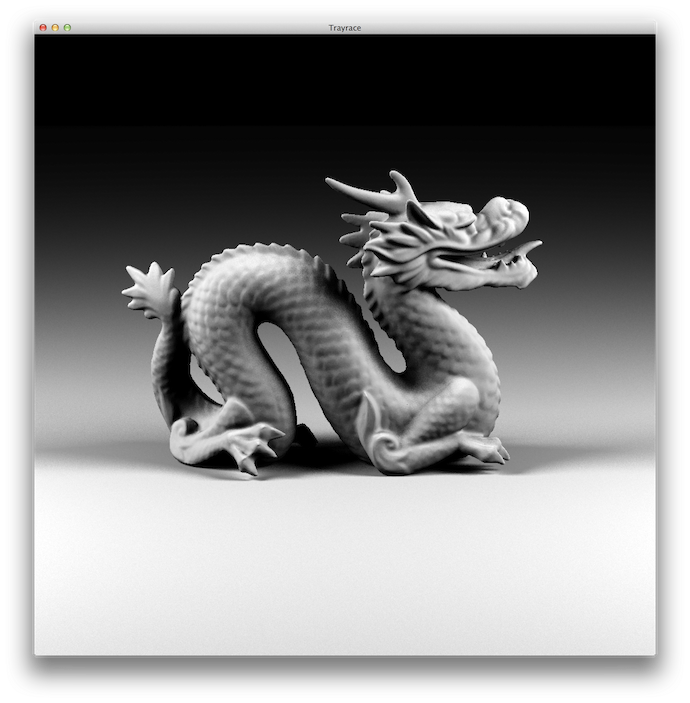 Code available at GitHub: https://github.com/GHF/trayrace
Trayrace was designed to (eventually) have the bells and whistles of an advanced physically-based photorealistic renderer—like many renderers, it's based loosely on PBRT—but was implemented with uniquely little "from scratch" code, through judicious choice of off the shelf components:
Here are some screenshots, where I vary the radius of the disk light used to illuminate the dragon: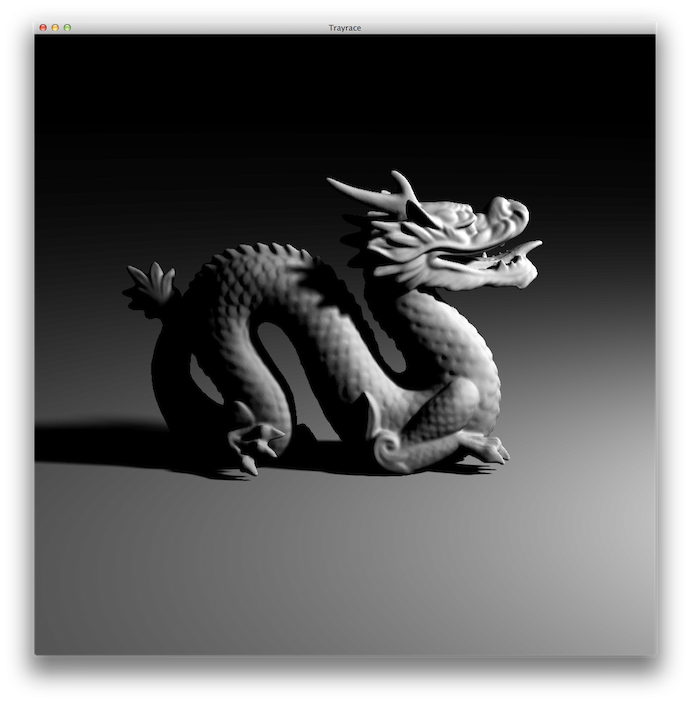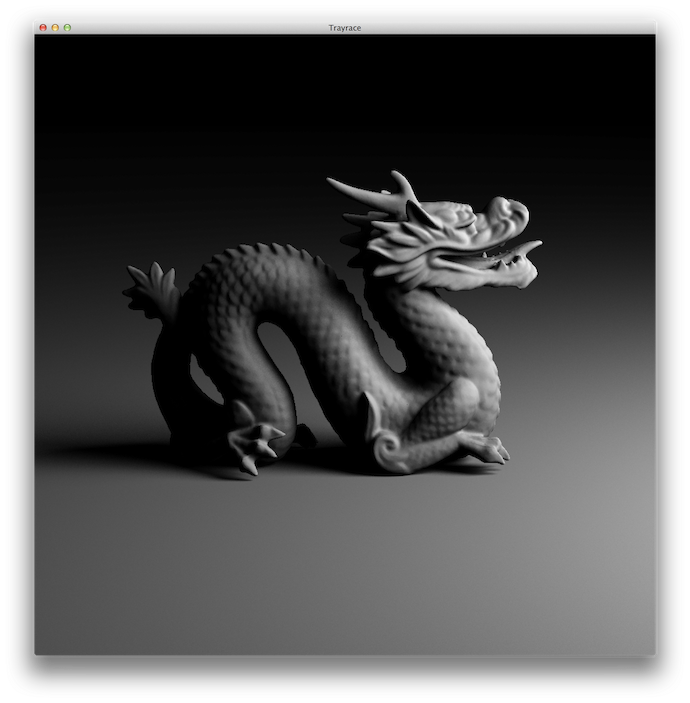 Trayrace was also written with minimalism in mind; the goal was to get pretty results as quickly as possible, then engineer code as necessary. Each feature added would flesh out subsystems that were weak or nonexistent (I didn't even have transformations for weeks after starting the project), so that all the code would be "battle-tested" by use as soon as it's written. This sort of thing happens a lot when you don't have time to write unit tests.